Guest Appearance: The Stronger Marriage Connection: Relationship Resilience After Betrayal Trauma
Apr 04, 2023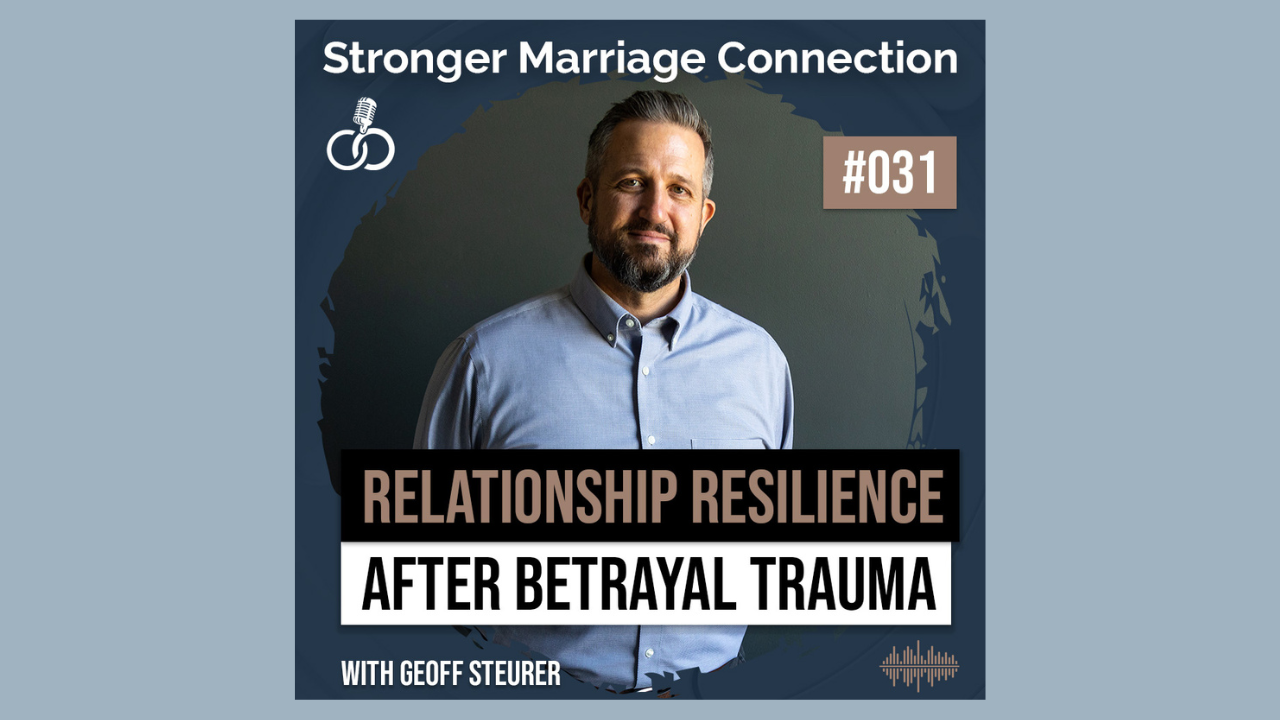 Loved being a guest on The Stronger Marriage Connection podcast with Dr. Dave and Dr. Liz. We talked about how to develop resilience despite betrayal.
Couples can reconnect after betrayal. Listen below to my conversation with Dr. Dave and Dr. Liz on the Stronger Marriage Connection podcast for some great tips for ways to improve your connection!
FREE: 3 Steps to End Your Marriage Argument
Download my free PDF guide and start making real progress to healing
We hate SPAM. We will never sell your information, for any reason.